The first project within the framework of accreditation was successfully completed despite the problems caused by the Covid 19 pandemic. Mobilities took place in Italy and Austria, with a focus on the qualitative further development of face-to-face and online teaching of German as a foreign language as well as the further training area in view of the strategic goals of the accreditation plan. Due to the new developments during the pandemic, the qualitative further development of synchronous hybrid teaching was also taken into account.
5 staff members from Düsseldorf and Berlin spent 5 surprisingly warm seminar days in southern Italy at the beginning of November to learn about digital literacy and storytelling in the classroom. Embedded in a cultural programme about the stunning region of Soverato in Calabria, the participants developed their own video projects.participants developed their own video projects and films that can be used in their own lesson plans. "We learned a lot about how to use the mediaWe learned a lot about how to deal with media and how we can take up the topic in the classroom," the travellers said happily afterwards. In addition, they now have extensive knowledge about video production, which they are happy to pass on to their learners. After the seminar trip, the participants will present their new knowledge and the results of their work as usual in the Innovation Working Group and thus serve as multipliers for their colleagues in Düsseldorf and Berlin as well as for all other interested guests.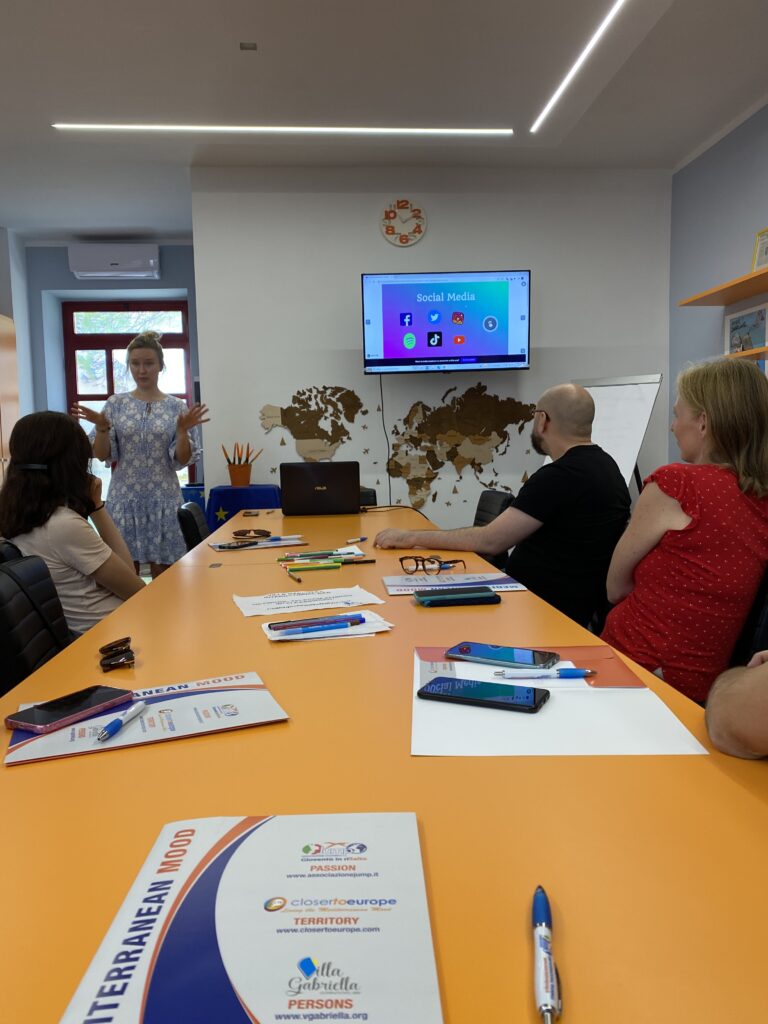 => Info and examples of the hosting organisation on the programme of the training
The second mobility took place in Austria in May 2023. A total of 16 staff members and freelance teachers travelled by train from Berlin and Düsseldorf to Linz to take part in three days of training on the digitalisation of foreign language teaching. Here too, working with videos was the focus of the training, along with other methods and resources.
A separate Moodle course was created for pre- and post-processing and for securing the results of the training.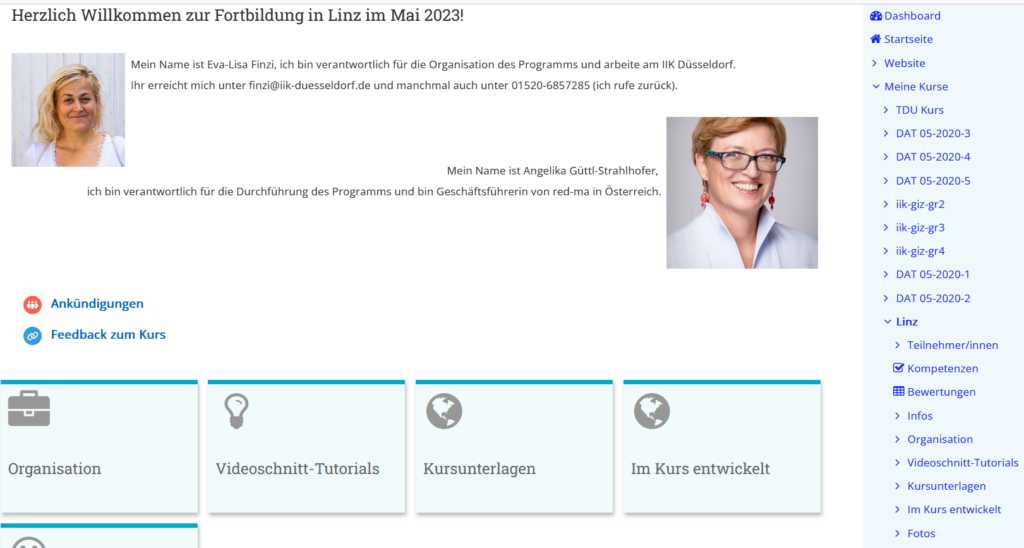 And here is an example from video project work in further education: